Certified ScrumMaster (english)
About the Course
This is the official training class by Scrum Alliance to become a Certified ScrumMaster (CSM).
Scrum is a framework for Agile product development. In this class you will learn how to use the Scrum framework in an Agile project and how to work as a Scrum Master and Scrum team member. Throughout the class practical exercises and discussions will be applied in order to increase the learning.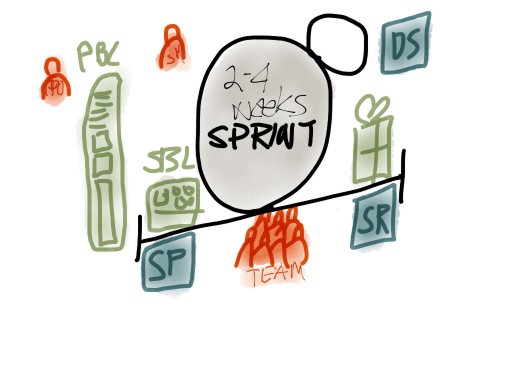 Participants will learn about Scrum roles, artifacts and meetings such as Product Backlog, Sprint Backlog, Daily Scrum, burndown charts and Retrospective as well as the challenges in implementing Scrum, including the required discipline and hard work.
Trainers
Arne Åhlander
Arne Åhlander, by Scrum Alliance Certified Scrum Trainer (CST), has trained thousand of developers and managers in software best practices. In addition to being a CST, Arne is a veteran consultant and business developer in the Scandinavian IT industry.  He brings with him extensive experience from working in management teams, and has a track record of combining people, processes and products to successfully build and execute long term strategies.
Evelyn Tian

Evelyn Tian, by Scrum Alliance Certified Scrum Trainer (CST), is an experienced coach and trainer with over twenty years of product development experience in product management, project management, system design, software design, system integration and customer support.
Evelyn is a change agent driving agile transformation at Ericsson. Evelyn's focus is on organization transformational strategy, continuous improvement and enhancing the art and science of crafting software. Through coaching teams and organizations. Evelyn has built a lengthy track record and gathered deep insights in coaching organization transformation, agile leadership, and teams to reach their potential. She has designed and delivered agile leadership workshops to hundreds of leaders globally.
Certification
Certification
To become a Certified ScrumMaster participants need to actively participate in a two day CSM training and to pass a CSM certification test online through Scrum Alliance.
Cancellation Policy
Cancellation Policy for Public classes arranged by Aqqurite:
Class registrations are not confirmed until registration is complete and billing information is received in full
Cancellations should be done in writing to Aqqurite (info@aqqurite.se)
Cancellations received up to four (4) weeks before the course are fully refundable.
Cancellations received two to four (2-4) weeks before the course will be charged 50% of the price
Cancellations received zero to two (0-2) weeks before the course, and no-shows, will be charged 100% of the price
Course registration may be transferred to another person without charge
Aqqurite reserves the right to cancel any course. If a course is cancelled for any reason, Aqqurite will return prepaid registration fees. Aqqurite will not be resonsible for any other costs incurred.